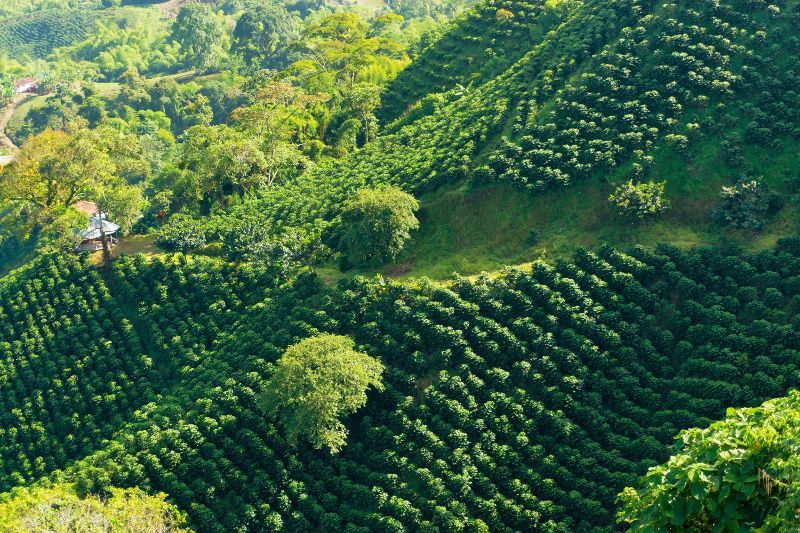 Evaluation of the feasibility of implementing climate financing inclusion in the national context of Honduras
Technical support for the implementation of climate financing inclusion in Honduras, to achieve the goal of restoring 1 million hectares of forest by 2030.
The EUROCLIMA+ programme will support the Government of Honduras through the organization of political/technical dialogue tables for the socialisation and articulation of Climate Financing Inclusion (CFI) in Honduras with different actors from public and private institutions, cooperation and academia, the preparation of technical diagnostic studies that identify needs and make recommendations for the articulation of "Climate Financing Inclusion" (financial sector) and the "Goal of restoring one million hectares of forest" (relevant productive sectors), as well as promoting making the CFI initiative operational.
Expected Results
Diagnostic and conceptualisation
a) Conceptualization of the "Climate Financing Inclusion Initiative". b) Diagnostic study on the enabling framework for the "Million Hectares Goal" in relevant productive sectors (agriculture, forestry, livestock). c) Analysis of the status and level of commitment of the traditional financial system and identification of potentialities for its conversion to schemes aligned with the definition of responsible banking
Consultation with interested parties
a) Facilitate the inclusion of relevant actors in CFI conceptualization and design and gather their inputs. b) Contribute to the engagement of institutional coordination as part of the strengthening of the CFI institutional framework. c) Ensure that the IFC Initiative contributes to progress towards the goal of restoring 1 million hectares by fostering synergies between these agendas.
Operationalisation of the initiative
a) Preparation of a document "Road Map for the operationalisation of the CFI and its contribution to the Million Hectares Goal". b) Implementation of complementary studies based on the recommendations from the diagnostic phase. c) Involvement of the different relevant actors (for CFI and the "Million Hectares Goal") to ensure the success of the implementation and strengthening the institutional framework of the initiative.
Climate Financing Inclusion
Inclusion
Two hundred thousand small producers who cultivate 2.5 M ha (palm, coffee, livestock) are incorporated into accessible financing mechanisms so that they can reconvert part of their land with a view toward contributing to the restoration of 1 M ha.
Financial
Specific mechanisms (land use contracts, equity guarantees, etc.) are put in place to allow small producers access to financing for the restoration of their lands.
Climatic
The restoration of 1 M ha of forest contributes to the mitigation of the effects of Climate Change, thanks to carbon sequestration in the new forest and agro-forestry plantations.
Highlights
Honduras reaffirms its commitment to climate financing inclusion
A high-level meeting with Honduran authorities, DUE and EUROCLIMA+ technicians, to exchange experiences that will allow for interventions and contributions to a system of climate financing inclusion.
June 11 2020

Read
Archimède 61 - 1000 Brussels, Belgium

+32 (0) 2 710 19 37

info@euroclimaplus.org
Contact
Subscribe to our newsletter, register as a consultant or send us your comments.