A programme financed by the European Union
The European Union is committed to supporting environmental sustainability and climate resilient development in Latin America. EUROCLIMA+ is a key European response for addressing climate change in the region and it comes at a critical time in which countries are preparing for the implementation of their Nationally Determined Contributions (NDC).

The EUROCLIMA+ programme also has financial contributions from German Cooperation, Spanish Cooperation and French Cooperation.
Joint work with 18 countries in Latin America
EUROCLIMA+ carries out its actions in close coordination with National Focal Points in each partner nation of the Programme. National Focal Points are representatives that the governments of the 18 Latin American countries have designated to facilitate and guide the implementation of the Programme.
The actions are defined in a participatory manner based on the needs of the region identified through the National Focal Points and it is through these people representing each country that synergies and complementarities with other initiatives are ensured, since they represent the position of their governments in the scope of the Programme and promote the appropriation of the results that are being achieved.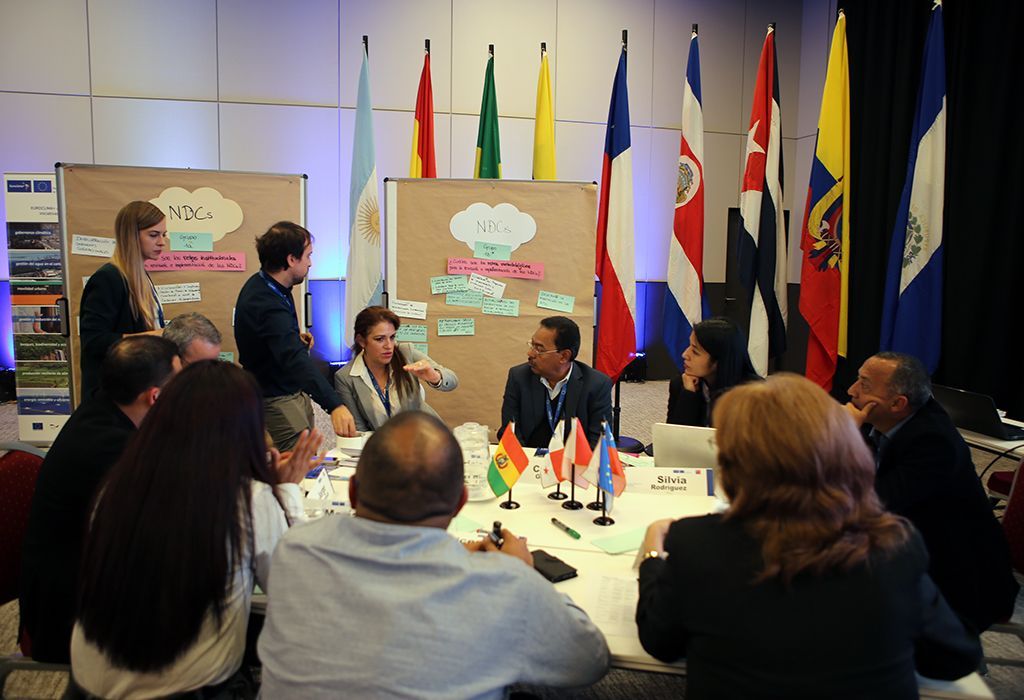 Implementing agencies
EUROCLIMA + is implemented by the synergistic work of the following implementing agencies:
EC+ Digital newsletter
A quarterly newsletter with the main actions developed in the region
Archimède 61 - 1000 Brussels, Belgium

+32 (0) 2 710 19 37

info@euroclimaplus.org
Contact
Subscribe to our newsletter, register as a consultant or send us your comments.