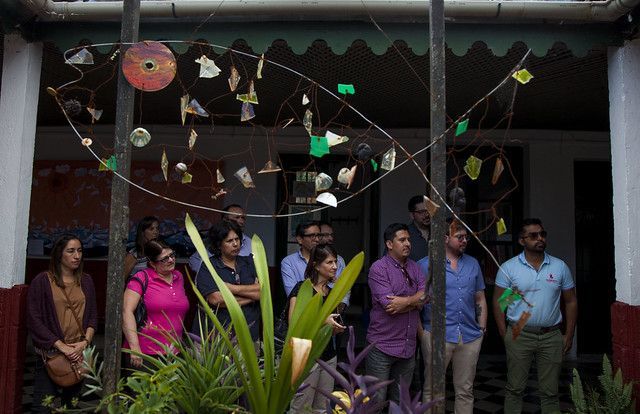 Education, training, and awareness on climate change in Uruguay, under the framework of the National Policy for Climate Change
The objective is to increase and strengthen knowledge and capacity for climate empowerment in training and transformational actions that promote the implementation of measures in the ACE priority elements: education, training and awareness as priorities in Uruguay's National Climate Change Policy (NCCP).
Expected Results
Online training Module
Implementation of the Online Course "Climate Change: Foundations for its approach" for capacity building and climate empowerment. Developed by the University of the Republic of Uruguay (UDELAR) and MVOTMA .
Environmental Certification
Support to the Sustainable and Enjoyable Educational Spaces Programme, through the exchange of experiences, resources, best practices and learning in the field of Environmental Education.
Multimedia
Design and production of Educational and Didactic Multimedia Resources on climate change.
Educational Content
Creation of and support to educational content, resources, and materials on climate change accessible for use by the entire primary/middle school child population through the CEIBAL Plan (246,239 students enrolled in primary school in 2016).
Destacados
Education against climate change in Latin America
The EUROCLIMA+ programme is organising a workshop to promote the environmental certification of educational centres in several Latin American countries.
March 19 2018

Leer
Climate Change: Foundations for Addressing it
The course proposes an approach to the study of climate change from a multidisciplinary, multiscale and complex perspective.
From January 20 to February 28 2020

Read
How to educate on Climate Change?
Workshop to advance actions on education, communication and awareness of climate change under the framework of the National Policy on Climate Change.
December 5 2017

Read
Archimède 61 - 1000 Brussels, Belgium

+32 (0) 2 710 19 37

info@euroclimaplus.org
Contact
Subscribe to our newsletter, register as a consultant or send us your comments.