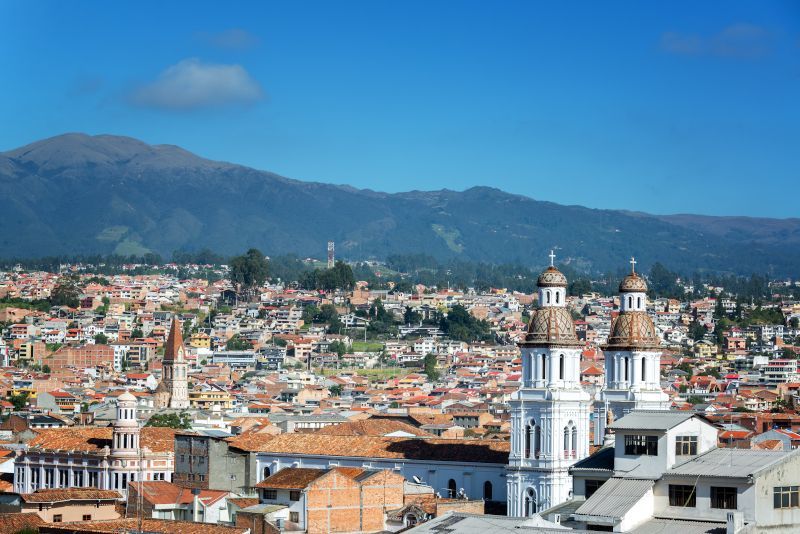 Strengthening the formulation and planning process of Nationally Determined Contributions for adaptation in Ecuador
The formulation of the Adaptation component in the NDC is part of meeting the objective of the Paris Agreement stipulated in Article 2(b) on "Enhancing adaptive capacity to the adverse effects of climate change and promoting climate resilience and development with low greenhouse gas emissions in a manner that does not compromise food production".
This action foresees the identification of the actions required for adaptation to climate change that will be part of Ecuador's NDC.
Expected results
Identification of the actions required for adaptation to climate change that will form part of Ecuador's NDC, broken down into conditioned and unconditional actions related to the priority sectors for adaptation to climate change, articulated with the operation of the Climate Change Vulnerability Index.
Highlights
EUROCLIMA+ is supporting the NDC formulation process in Ecuador
Steven Petersen. Euroclima+ is supporting Ecuador's NDC preparation
European Union ratifies its commitment to support Ecuador's climate management
First country table in Ecuador supported by Euroclima+ brings various government agencies together..
April 5, 2019

Read
Documents
Archimède 61 - 1000 Brussels, Belgium

+32 (0) 2 710 19 37

info@euroclimaplus.org
Contact
Subscribe to our newsletter, register as a consultant or send us your comments.