Support to the formulation of the National Strategy for Action on Climate Empowerment in Argentina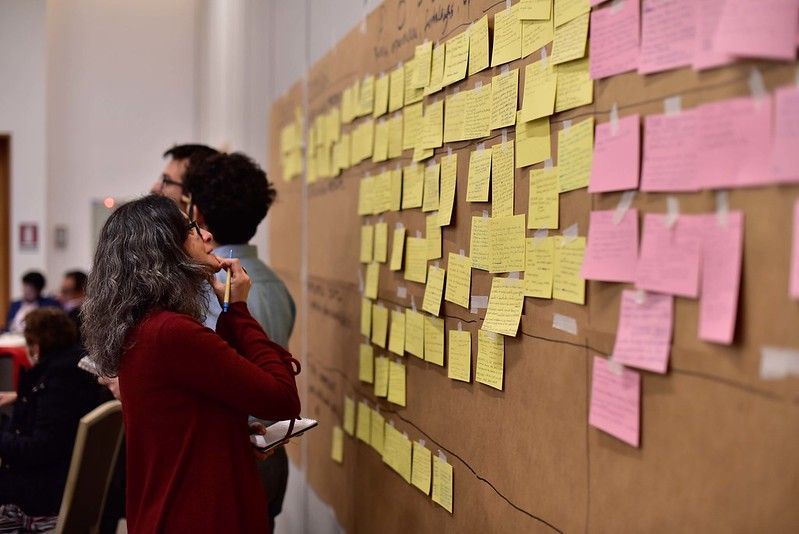 Since 2020, and through its second Nationally Determined Contribution (NDC), the Republic of Argentina has increased its climate ambition, promoting and recognising the urgent priority of the design and implementation of public policies on Climate Change, and achieving cross-cutting involvement.
Its second NDC states that by 2030, educational and cultural policies in their environmental dimension will be strengthened and enhanced, creating spaces for intergenerational knowledge exchange, promoting youth empowerment and gender equity in politics, and contributing to achieving the Sustainable Development Goals (SDGs) and national and international regulatory instruments related to the issue.
For this reason, and to promote the paradigm shift necessary to respond to the urgency, actions aimed at climate empowerment will be promoted, as well as educational and cultural policies that transversally promote environmental and climate awareness, public participation of youth organisations and different local actors, teacher training in environmental education for climate change, training and technical assistance for projects that allow communities and citizens to access and acquire knowledge on environmental and climate change issues.
General Objective
Strengthen national climate policy, governance and institutional capacities for education, awareness raising, training, public access to information and citizen participation.
Strengthen the national planning process that articulates existing initiatives in the National Public Administration and the National Climate Change Cabinet, related to the elements of Action for Climate Empowerment (ACE) for the short, medium and long term.
Expected Results
Diagnosis
A state of the art or baseline will be developed that gathers all the background information related to the 6 elements of ACE: education, awareness raising, capacity building, public participation, access to information, and international cooperation.
Monitoring and Evaluation
Design a monitoring and evaluation system to be able to follow up on the fulfilment of the objectives, activities and results established in the National ACE Strategy (ENACE) in order to improve its implementation and effectiveness.
Awareness-raising
Design and implement an awareness and communication plan to disseminate the ENACE.
Participation
Design and develop a multi-sectoral, multi-level and multi-stakeholder participatory process to ensure co-creation and ownership of the ENACE.
ENACE
Accompaniment, with technical and methodological advice, for the preparation of the National Action Strategy for Climate Empowerment.
News
Environmental education: the National Strategy for Climate Empowerment Action was presented in Patagonia
The participatory work in relation to the ENACE is developed in the framework of international cooperation and joint actions between EUROCLIMA+, FIIAPP and the Ministry of Environment and Sustainable Development of Argentina.
12 May 2022

Read
The Ministry of Environment presents the National Strategy on Action for Climate Empowerment
The Ministry of Environment and Sustainable Development organised a working day in the city of Ushuaia together with (Cofema) in order to "advance in the implementation of the Comprehensive Environmental Education Law and the presentation of the National Action Strategy for Climate Empowerment".
12 May 2022

Read