Support to the ECDBCAR of Colombia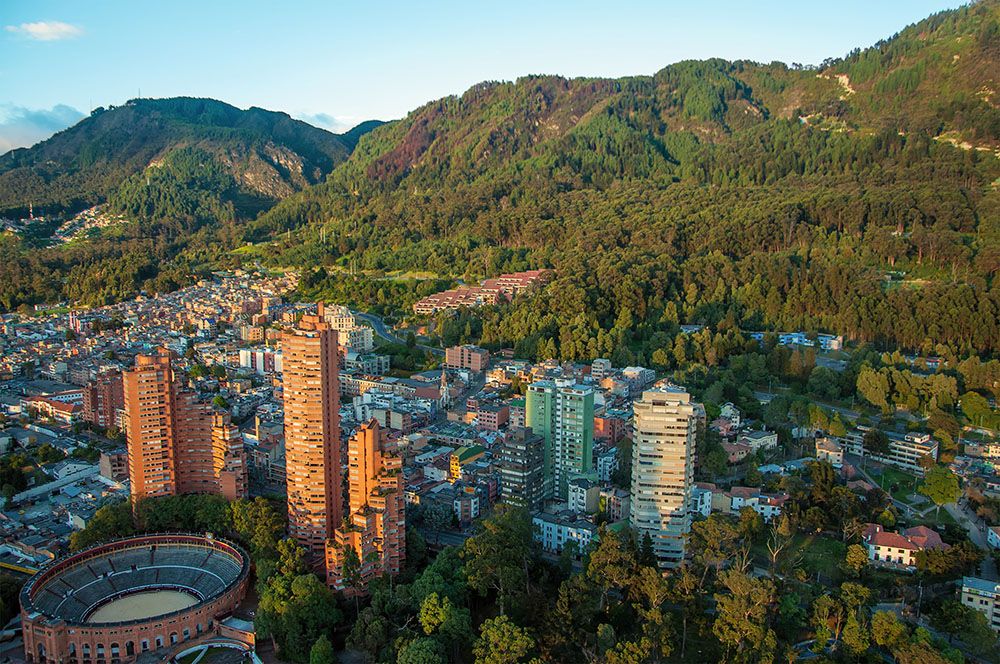 The Colombian Strategy for Low Carbon, Adapted and Resilient Development (ECDBCAR) is a national strategy that contributes to the strengthening of national capacities for the implementation of the commitments made by Colombia in the period 2021 to 2030 in its Nationally Determined Contribution (NDC), submitted to the United Nations Framework Convention on Climate Change (UNFCCC).
ECDBCAR is responsible for advising medium-term development and climate change policies, favouring collective climate action, identifying mitigation and adaptation targets to move towards carbon neutrality and including black carbon management of different sectors: agriculture, environment, trade, industry, tourism, water and sanitation, housing, mines and energy, labour, transport, health, finance, education and science, technology and innovation. It is also linked to other sustainability-oriented strategies, such as the future Circular Economy strategy and the Just Transition for workers.
The strategy is responsible for ensuring that climate change management in each sector of the country integrates gender and climate empowerment action into management instruments as well as other UNFCCC approaches. In this way, it can contribute to advancing gender equality in the implementation of climate change measures, strengthening the capacities needed for low-carbon and climate-resilient development and ensuring a just transition in the country's workforce.
This action aims to support the implementation of the country's climate and sustainable development agenda through transformative policy instruments, capacity building activities for national government entities with cross-cutting roles in its implementation, and greater involvement of the private sector in the NDC through the enabling of voluntary agreements.
Expected Results
Mainstreaming
Inclusion of climate change in the country's public policies, in the formulation of cross-cutting strategies for its economic development.
ACE
Mainstreaming Action for Climate Empowerment into Colombia's climate change management instruments.
Diagnosis
Sectoral analyses of vulnerability to climate change
Focus on gender
Strengthening gender mainstreaming in Colombia's climate change management instruments
Technology transfer
Colombia has a diagnosis of technology transfer needs for addressing climate change.
Participants
Ministry of Environment and Sustainable Development (MinEnvironment)
Ministry of Agriculture and Rural Development (MinAgriculture)
Ministry of Trade, Industry and Tourism (MinTrade)
Ministry of Sciences, Innovation and Technology (MinSciences)
Ministry of National Education (MinEducation)
Ministry of Mines and Energy (MinEnergy)
Ministry of Health and Social Protection (MinHealth)
Ministry of Labor (MinLabor)
Ministry of Transport (MinsTransport)
Ministry of Housing, City and Territory (MinHousing)
Department of National Planning (DNP)
Ministry of Finance and Public Credit (MinFinance)