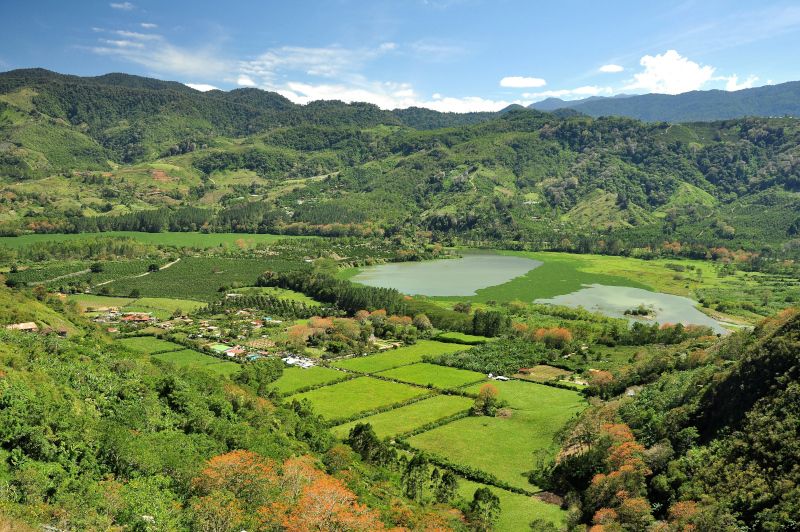 Strengthening of institutional capacities for the promotion and development of organic agricultural production with a gender and vulnerability approach · Costa Rica
Cattle ranching constitutes one of the main and most important economic activities in Costa Rica, covering one fifth of the national territory -1.4 million hectares are dedicated to the activity. Cattle ranching represents one of the main sources of income in Costa Rica and contributes visibly to national economic dynamics. Greenhouse gas (GHG) emissions linked to the agriculture, livestock, forestry and other land use sectors account for 25% of total emissions - 2084 gigagrams of CO2eq in 2012, according to the Costa Rican Meteorological Institute.
This action aims to strengthen institutional capacities to promote and encourage Organic Agricultural Production in Costa Rica, through the establishment of low-carbon agri-food systems. Toward this end, the implementation of legal mechanisms through training, access to agricultural information and the definition of criteria for the payment of Environmental Services associated with Organic Agricultural Production is foreseen.
Expected Results
Training
Training and capacity building for the official staff of the Ministry of Agriculture of Costa Rica to increase knowledge on organic livestock production in Costa Rica (according to Law 8591: ARTICLE 13.- Facilitation of professionals to improve technical advice to organic farmers or farming organisations).
Payments for Environmental Services
Update of the procedure for Payments for Environmental Services (PES) associated with integrated agricultural and livestock production (according to law 8591 art. 23 (gives power to pay PES to organic production) and art. 38 indicates the sources of funding, a single fuel tax to finance PES).
Agricultural diagnosis
Agricultural diagnosis of the indigenous territories of Talamanca that are difficult to access in order to complete statistics on agricultural production in Costa Rica (according to Decree 35242 MAG-H-MEIC: Article 10.-Specific functions of the DFPAO: The DFPAO will articulate efforts to: 4. periodically prepare the statistics on production, export and national consumption of organic products).