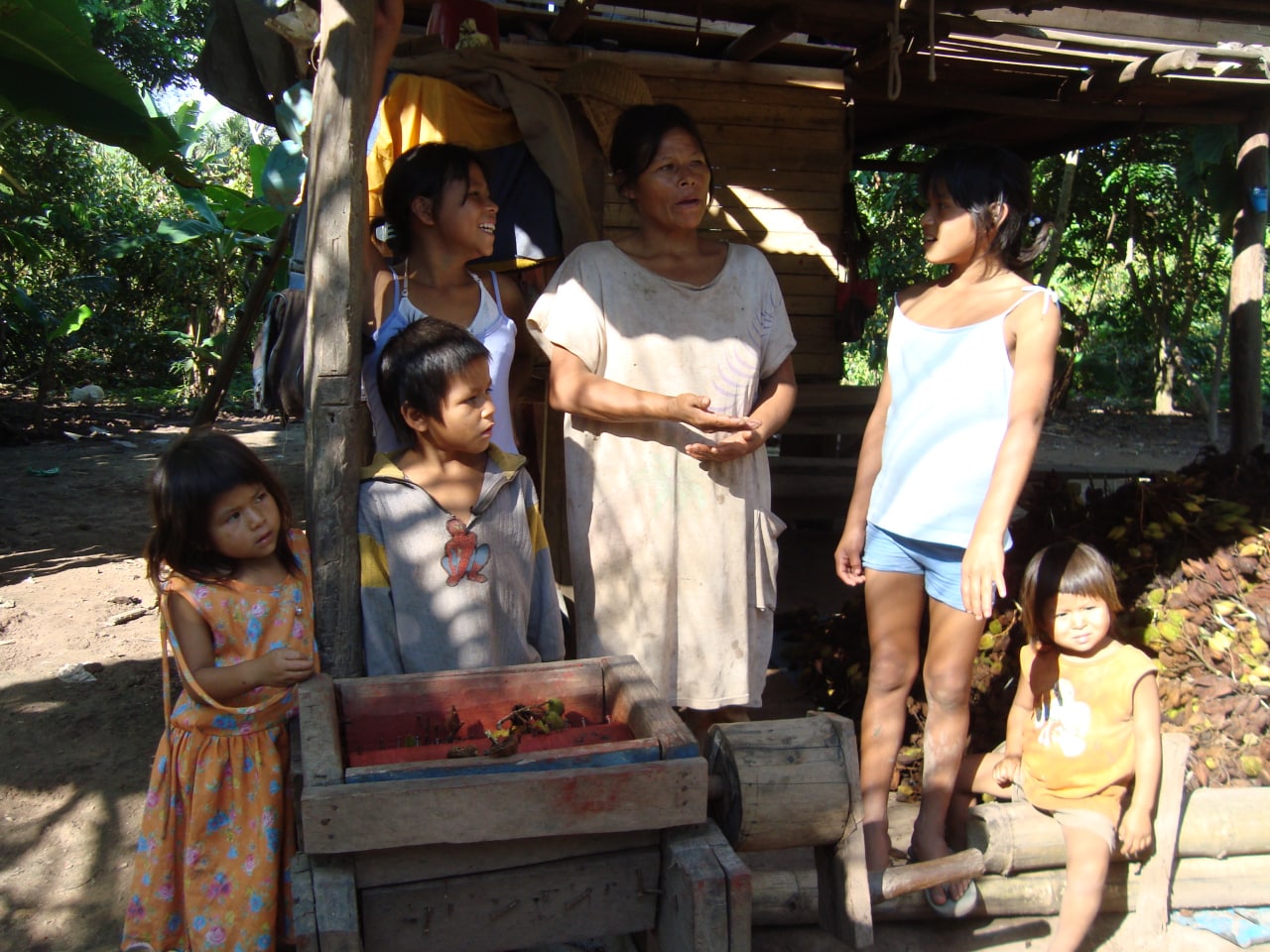 OTCA Amazon Regional Platform on Indigenous Peoples and Climate Change
The Paris Agreement signed under the United Nations Framework Convention on Climate Change has recognised the knowledge, practices and efforts of indigenous peoples to address climate change, forming the Local Communities and Indigenous Peoples Platform (LCIPP) to facilitate the exchange of experiences, best practices and lessons learned on climate change mitigation and adaptation from the perspective of indigenous peoples. In this context, the Amazon Cooperation Treaty Organization (spanish: OTCA), with support from Euroclima+, proposed the creation of an Amazonian regional platform to make visible and recognise the role of Amazonian indigenous knowledge and practices in climate change management.
 The platform promotes the exchange of knowledge and best practices of indigenous peoples that contribute to the conservation and sustainable use of the Amazon forest; strengthens the participation of indigenous peoples in the global climate change agenda; and contributes to the elaboration of a regional indigenous strategy on climate change. With these actions, it is expected to foster a better relationship between OTCA member states and indigenous peoples to implement agreements and policies that support indigenous peoples' rights initiatives in the fight against climate change; particularly, promoting the inclusion of indigenous knowledge and practices in the design of public policies, NDCs, activities and projects related to climate change mitigation and adaptation in countries of the Amazon region. 
Finally, the implementation of the platform strengthens the participation and contribution of Indigenous Peoples in the implementation of the Paris Agreement and the 2030 Agenda for the Sustainable Development of the OTCA countries.
Exchange
Promote the exchange of knowledge, experiences and best practices of peoples with OTCA member states to strengthen national climate policies.
Indigenous Participation
Strengthen indigenous peoples' capacities to participate in the global climate change agenda with a regional perspective, promoting regional articulation with the LCIPP of the UNFCCC.
Indigenous Regional Action
Promote the design of a regional indigenous action on climate change, foreseen in the Strategic Agenda for Amazonian Cooperation, from the perspective and priorities of indigenous peoples.
Participants
OTCA MEMBER COUNTRIES:
BOLIVIA, BRAZIL, COLOMBIA, ECUADOR, GUYANA, PERU, SURINAM, VENEZUELA
News
Indigenous peoples share their knowledge and experience to support the assessment of Amazon biodiversity and ecosystem services
OTCA
April 26th 2022

Read more
Progress on Indigenous Peoples' contribution to the implementation of the Paris Agreement
At #EuroclimaCOP27 the side event "Progress and challenges of the inclusion of indigenous peoples in climate policies in the region, in the framework of the Paris Agreement" took place ...
November 14th 2022

Read more
ACTO launches the project for the creation of the Amazonian Regional Platform of Indigenous Peoples supported by EUROCLIMA+
The objective of the project is to improve understanding, particularly by decision-makers...
July 27th 2022

Read more