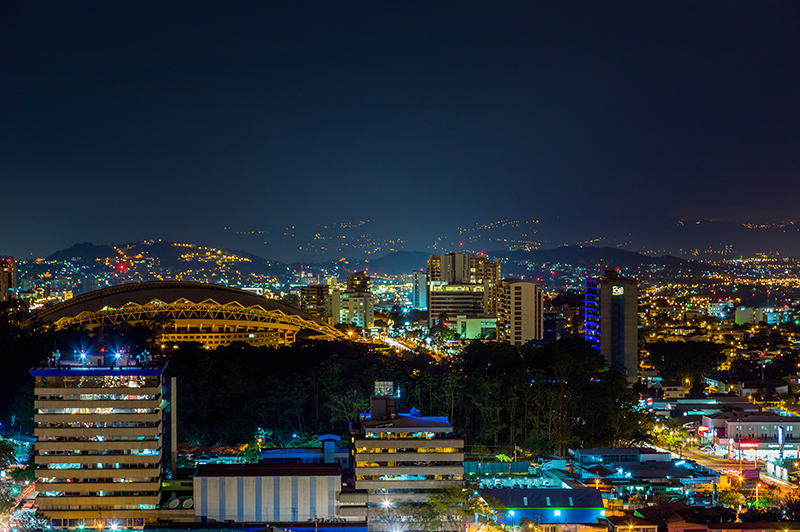 Increasing private sector engagement, participation and ambition in Costa Rica's climate action
The active involvement of the private sector is fundamental for the achievement of national and international climate goals. EUROCLIMA+, through GIZ, supports the development, scaling up and dissemination of studies and tools to increase the involvement, participation and ambition of the private sector in climate action in Costa Rica.
Toward this end, modelling studies and the creation of decarbonisation scenarios are being carried out in priority production sectors. With science-based information, sectoral decarbonisation roadmaps are being developed, aligned with the country's climate commitments and international targets. It also supports capacity building and the dissemination of information to key stakeholders.
These processes are carried out jointly and in coordination with other international cooperation projects currently underway in the country, such as Climate Action (GIZ), NDC Action (UNEP-DTU) and ARAUCLIMA (AECID).
Objectives
General Objective
Contributing to Costa Rica's decarbonised and resilient development through increased private sector engagement and climate ambition
Specific Objective
Developing, scaling up and disseminating research, tools and capacities that enable increased private sector engagement, participation and ambition in national climate action
Expected Results
Sectoral roadmaps
Support to the development of sectoral decarbonisation roadmaps for private actors in relevant productive sectors
Training and awareness-raising
Development of a capacity building, dissemination and awareness raising process aimed at the national private sector
Strengthening governance
Supporting the strengthening of private sector governance on climate change issues at the national level
Participants
Dirección de Cambio Climático, Ministerio de Ambiente y Energía