Building partnerships for a green and just transition
For over a decade, Euroclima has been the EU´s flagship regional Programme on climate action in Latin America. In 2023, it expanded its footprint to the Caribbean, and is now under implementation in the 33 LAC countries. It is an EU Global Gateway strategy that builds partnerships between the EU and the Latin America and the Caribbean (LAC) regions as they lead the green and just transition.
It is a 105 million Programme co-funded by the EU and the German federal government through the Federal Ministry for Economic Cooperation and Development (BMZ) which will bolster the resilience of ecosystems and vulnerable communities against climate change.
Euroclima will support interventions, which will benefit women, youth, and indigenous populations, through the execution of demand-driven actions under the Global Gateway.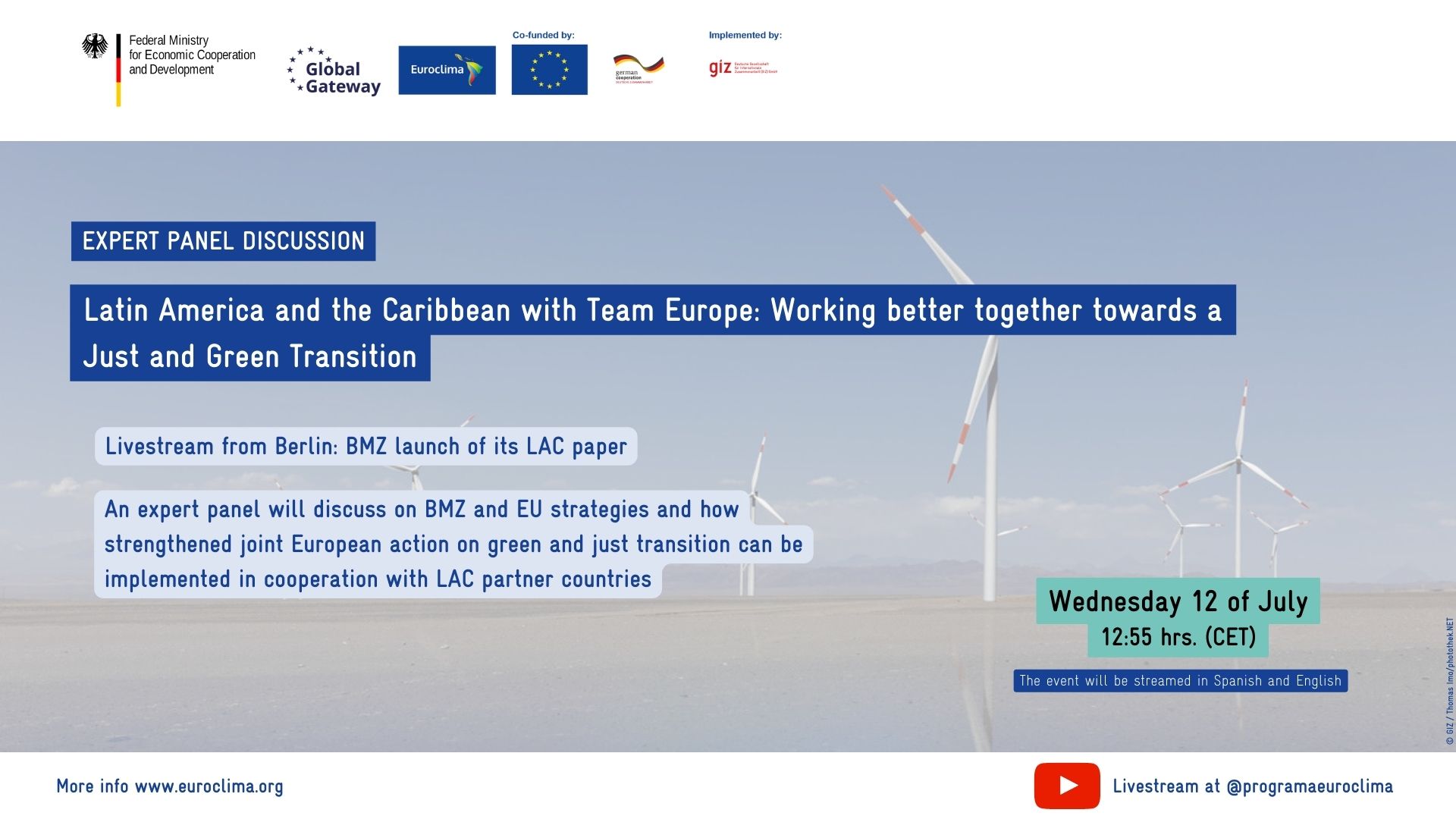 Latin America and the Caribbean with Team Europe: Working better together towards a Just and Green Transition
Expert Panel Discussion │ 12 July 2023 12:00 to 15:00 CET
Within the framework of the EUROCLIMA+ program, the updated NDCs of 16 Latin American and Caribbean countries have been analyzed to determine how these NDCs address the use of nature to respond to climate challenges. In this side event at the Biodiversity COP15, this analysis will be presented together with real cases of NbS in Latin America.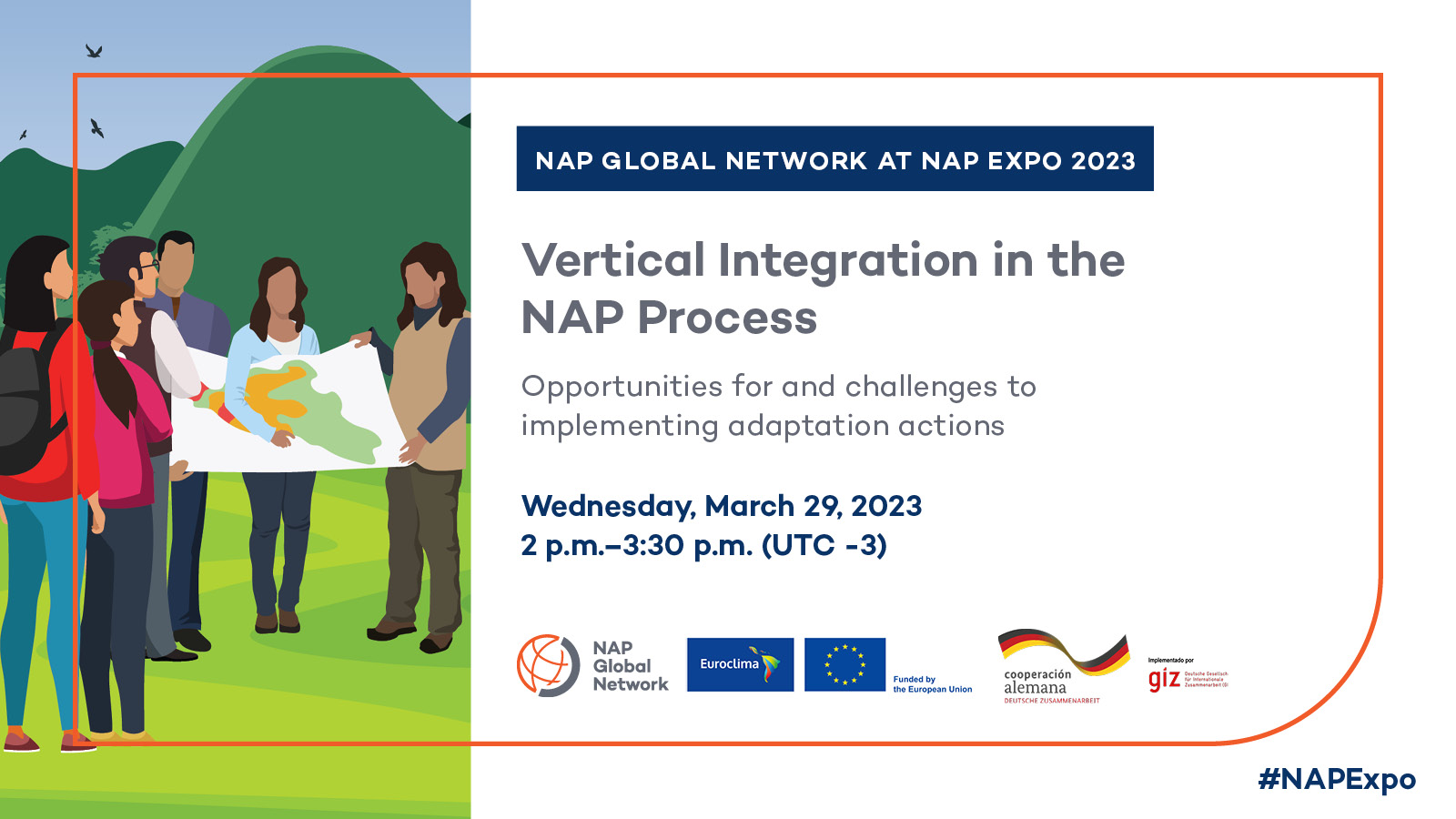 Vertical integration in the NAP process
Wednesday, March 29, 14:00 Chilean time
This session will focus on Vertical Integration for climate change adaptation implementation at subnational levels. Vertical integration in NAP processes is important because it can facilitate a continuous exchange between key stakeholders (from government, civil society, and business) across governance scales.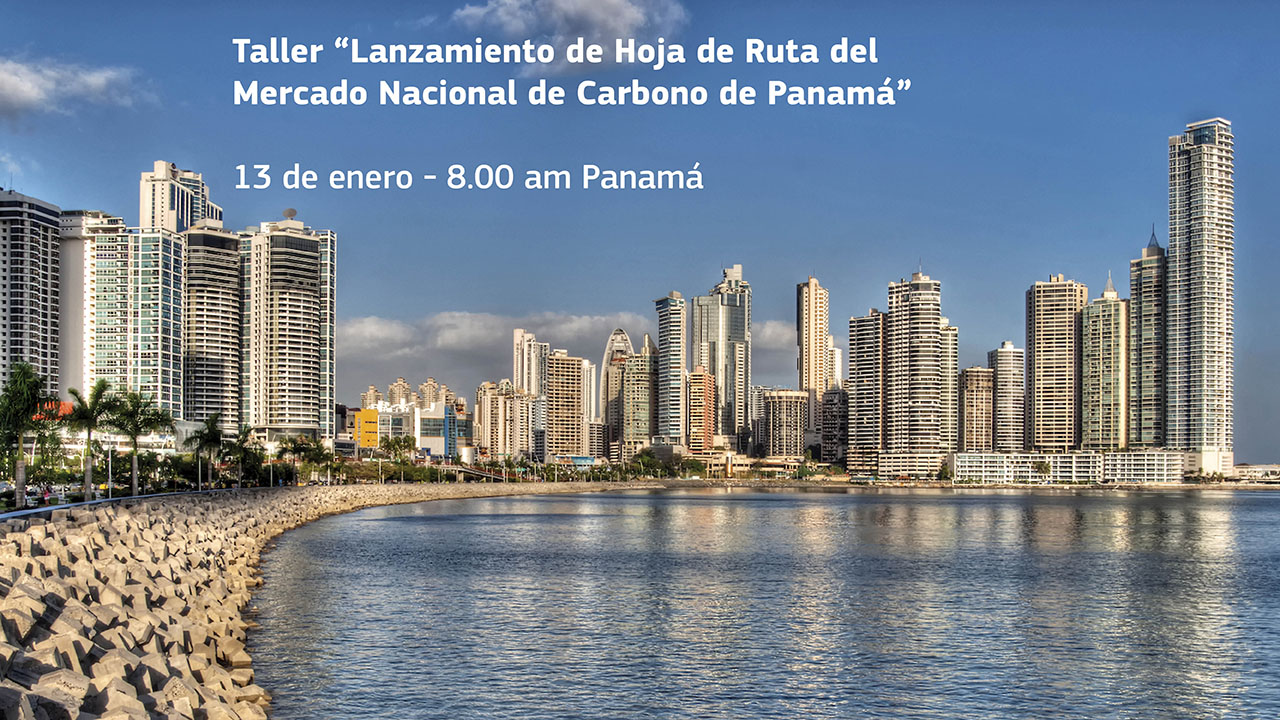 Workshop Launch of Panama's National Carbon Market Roadmap
13 January - Panama City - 8:00 -15:00 (hybrid event)
EUROCLIMA + 2020 is a regional climate change programme for Latin America and the Caribbean implemented by 5 EU Member State agencies and 2 UN agencies.

Disclaimer
Euroclima launched its new phase in 2023 expanding to the 33 Latin American and Caribbean (LAC) countries. This initiative is a part of the Global Gateway Investment Agenda, strengthening partnerships between the EU and LAC regions, towards a green and just transition. As we welcome the Caribbean on board, we are updating our website to reflect our latest developments. Please check back in with us for more updates as we continue to roll out Euroclima 2023.