Participating teams will be able to receive funding to generate creative and innovative solutions to Teresina's public transport challenges.
March 17, 2021, Teresina, Brazil,-The EUROCLIMA+ project Teresina Transport Observatory is opening registration for the #Move Teresina Open Innovation Challenge – Digital solutions in public transport. From March 8 to 31, interested people can register on the website at: http://inscricao.observatoriodotransporteteresina.org/.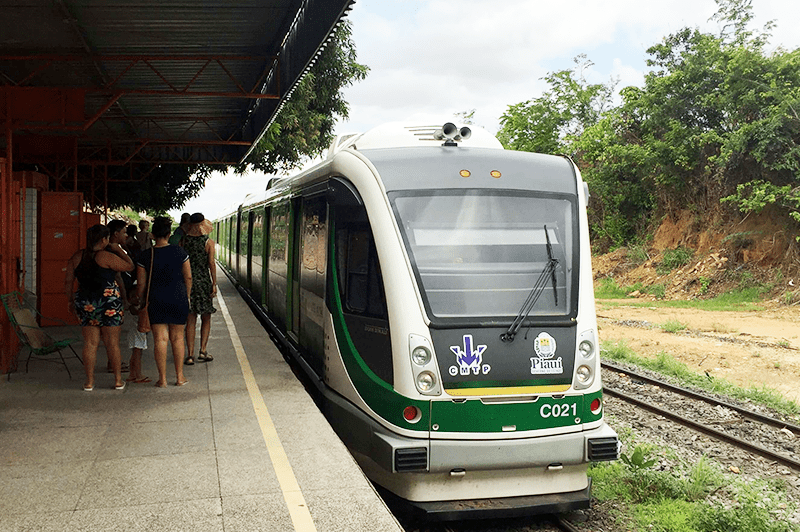 The proposal is open to people interested in improving the quality of public transport in Teresina, one of the main capitals in Northeastern Brazil. It aims to attract creativity, innovation, entrepreneurial initiatives, and project development skills.
In this way, participating teams will be guided through tutorials and workshops - to be held in Portuguese - to generate ideas and solutions, in addition to gaining experience and training in digital technologies and agile project development. Funding of up to R$60,000 (€8,900) can be received for prototype development.
There are 7 challenges in total, involving the most relevant problems encountered in Teresina's public transport system, for which the teams will have to propose creative and innovative solutions. The challenges are as follows:
Real-time information system
Validation of transport system data
Measuring quality and performance indicators
Optimisation of the public transport network
Certification of services rendered
Build free cards
Financial monitoring of contracts
WHY PARTICIPATE?

In addition to being unprecedented and totally remote, participants of the #moveteresina open innovation challenge will have the opportunity to test their digital solution in the greater Teresina area, one of the main capitals of Northeastern Brazil.
Funding of up to R$60,000 for prototype development through a contract with Systra, an international engineering and consultancy group in the field of mobility, which has already carried out work in Rio de Janeiro, Santiago (Chile) and the United Kingdom.
The #moveteresina Open Innovation Challenge is an opportunity for networking and visibility on a project solution for public transport, one of the main challenges facing public management in major cities around the world.
If you have a background in engineering or architecture, are involved in research or teaching, are a student, ICT professional or entrepreneur, you should participate in the #moveteresina Open Innovation Challenge.
SELECTION PROCESS
The challenge takes place in the framework of the Open Innovation phase of the project. During the month of April, the teams will participate in two workshops from which 10 teams will be selected. From there, 3 to 5 projects will be selected for the development of prototypes, to be developed from May to October.
More information at https://observatoriodotransporteteresina.org/ and on the social networks of the Observatory:
https://twitter.com/obs_transp_the
https://www.instagram.com/obs_transp_the/
https://www.facebook.com/ObsTransporteTeresina/
Project description
The Transport Observatory is part of a partnership between the Mayor's Office of Teresina, through the Municipal Secretariat of Planning and Coordination (SEMPLAN), the French Development Agency (AFD), through EUROCLIMA+, the European Union's flagship programme on sustainability and climate change in Latin America. Its objective is to contribute to improving the quality of transport in Teresina by proposing innovative digital solutions that focus on transparency and information sharing in public transport systems.
About EUROCLIMA+
EUROCLIMA+ is a programme funded by the European Union to promote environmentally sustainable and climate-resilient development in 18 Latin American countries, particularly for the benefit of the most vulnerable populations. The Programme is implemented under the synergistic work of seven agencies: the Spanish Agency for International Development Cooperation (AECID), the French Development Agency (AFD), the Economic Commission for Latin America and the Caribbean (ECLAC), Expertise France (EF), the International and Ibero-America Foundation for Administration and Public Policies (FIIAPP), the German Society for International Cooperation (GIZ), and UN Environment.
About the French Development Agency
AFD is a not-for-profit, public and charitable bank committed to projects that concretely improve the quality of life of people in developing countries, emerging countries, territories and collectivities. AFD is active in several sectors in addition to the transport sector, such as sustainable cities, energy, health, biodiversity, water, digital innovation, and education, and it supports the transition towards a safer, fairer and more sustainable world: a world in common. Its action is fully in line with the United Nations Sustainable Development Goals (SDGs). Present in 115 countries through a network of 85 agencies, AFD currently finances, monitors and supports more than 4,000 development projects. In 2019, the ADF will invest close to 14 billion euros to finance projects in developing countries, territories and collectivities.
For more information:
This email address is being protected from spambots. You need JavaScript enabled to view it.