Institutions, decision makers and key partners collaborated to pursue zero-carbon emission transport.
Latin America, December 7, 2020.- Five years after the Paris Agreement on Climate Change, transport emissions continue to rise. The transition to transport with zero carbon emissions worldwide is essential to keeping climate change under control, cleaning the air, and supporting human health and healthy economies. This is why the EUROCLIMA+ programme, together with other partner organisations such as GIZ, SLOCAT, WRI, and others, carried out En Route to COP26.
From December 1-3, this high-level event was held, which promoted actions for emissions-free transport now in a collective and timely manner. It brought together key stakeholders such as policy makers, transport experts, corporate decision makers, planners and business people to collaborate on advancing actions across seven issues.
In the case of Latin America, participants included Chile's Minister of Telecommunications and Transport Gloria Hutt; Gustavo Rinaldi, of the Ministry of Transport of Argentina; as well as representatives of some projects of the Urban Mobility sector of the EUROCLIMA+ programme.
For three days and 11 sessions, topics of international relevance were presented such as low carbon urban mobility planning, national climate and transport strategies, zero emission freight delivery, transport and health, transport and green socio-economic reactivation, among others. In the context of a post-COVID-19 recovery, it is important to create key messages on the centrality of transport decarbonisation and thus build socio-economic systems that are ecological and equitable. This requires long-term transformation strategies that link climate actions with mobility and transport.
EUROCLIMA+ coordinated the seventh session, entitled "Catalysing immediate actions in sustainable urban mobility: Will current opportunities allow us to deliver results sooner than we thought?". The experiences of some projects of the programme financed by the European Union were presented, such as the case of Uruguay's national urban mobility policy, to demonstrate how it is possible to transform mobility in a few months into national and local coordination.
"Local governments play an important role in the actions for the NUMP that we are developing. Therefore, it is necessary to include them from the beginning so that they can take leadership in this process," said Paola Visca, Climate Change Advisor at Uruguay's Ministry of Housing and Territorial Management.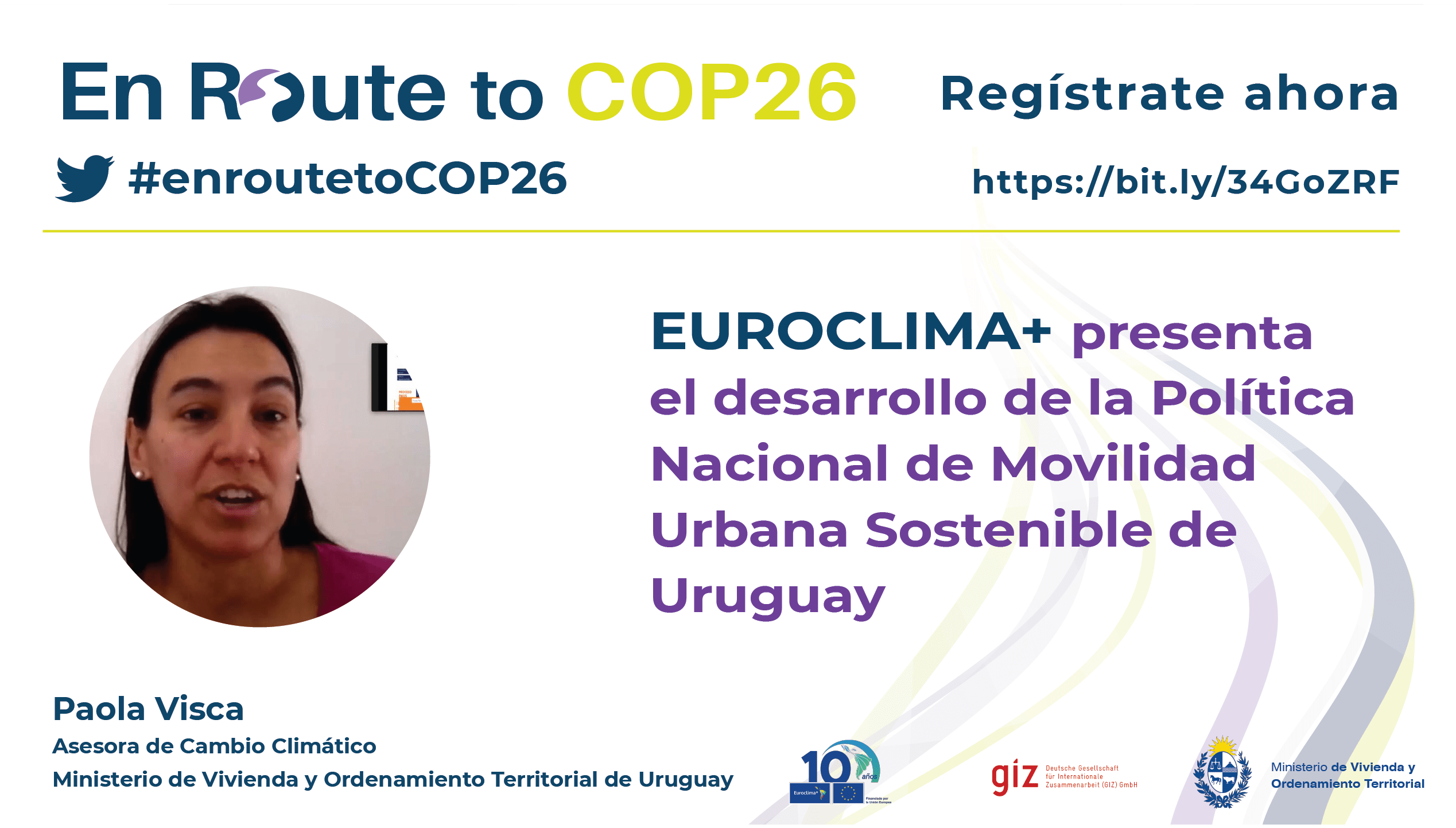 To support them and countries in achieving the zero emission transport targets, the MobiliseYourCity global alliance, with support from GIZ and EUROCLIMA+, presented at the same session the toolkit for the development of Sustainable Urban Mobility Plans (SUMPs) and National Urban Mobility Investment Plans and Programmes (NUMPs).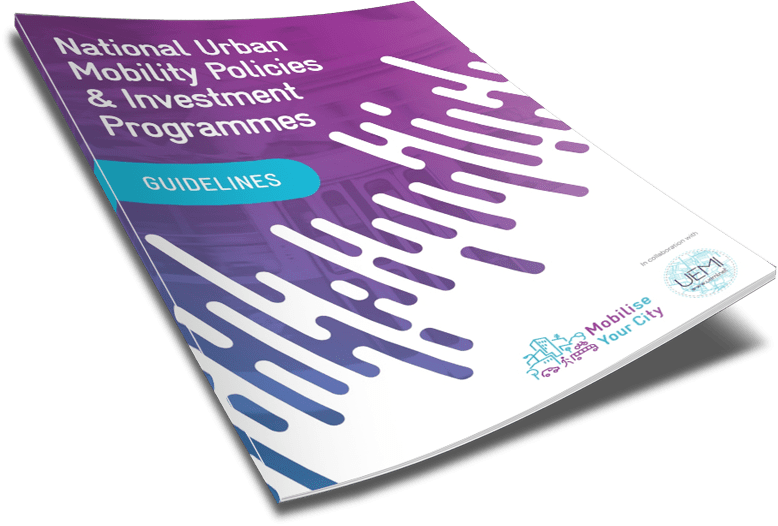 The latter was presented for the first time. It is a practical and state-of-the-art document to guide national governments in developing action-oriented strategic frameworks for sustainable urban mobility. It is a guide that is adaptable to the specific needs of each case and it is based on the four phases of the NUMP methodology developed by MobiliseYourCity.
This guide was developed in collaboration with the Urban Electric Mobility Initiative (UEMI), with technical support from the Wuppertal Institute for Climate, Energy and the Environment and GIZ. It was presented by Sasank Vemuri, Coordinator of the MobiliseYourCity partnership. On behalf of the EUROCLIMA+ team, Michael Engelskirchen, Coordinator of the Urban Mobility sector, and Lorena Saavedra, Technical Advisor in the SUMP Ambato project from GIZ Ecuador, were present.
About EUROCLIMA+
EUROCLIMA+ is a programme financed by the European Union to promote environmentally sustainable and climate-resilient development in 18 Latin American countries, particularly for the benefit of the most vulnerable populations. The Programme is implemented under the synergistic work of seven agencies: the Spanish Agency for International Development Cooperation (AECID), the French Development Agency (AFD), Economic Commission for Latin America and the Caribbean (ECLAC), Expertise France (EF), International and Ibero-American Foundation for Administration and Public Policy (FIIAPP), the German Society for International Cooperation (GIZ), and UN Environment.
For more information:
This email address is being protected from spambots. You need JavaScript enabled to view it.
www.euroclimaplus.org