Sariah travels to the centre of the Guatemalan municipality to sell her family business. She tells us how improving the quality of transport would benefit her.
Sariah Azucena Susana Caniz Telón gets off the tuc tuc with a bundle of bags at the Municipal Market. Every few days, the streets between the corner of Banrural and Don Osmundo Telón, and from the Simón Veterinary to the Municipal Park, become a picturesque place of tables and tents where vendors and inhabitants of San Juan Comalapa offer and purchase products for their daily lives. This has been the case for many decades.
The enterprising young woman wears a white blouse with a bird and flowers embroidered on it. It is still early in the small municipality of Guatemala, so she also wears a pink jumper to cover herself from the sun. She carries bags of chuchitos, tamales and atoles and walks a few steps to set up her stall. Although the San Juan Comalapa Municipal Market is delimited by the geography of the plaza and the gardens, in reality it is the people who make it happen. It is a place that brings back fond memories for Sariah.
"That's when I started our small food business with my mum. I started helping my mum when I was 7 years old."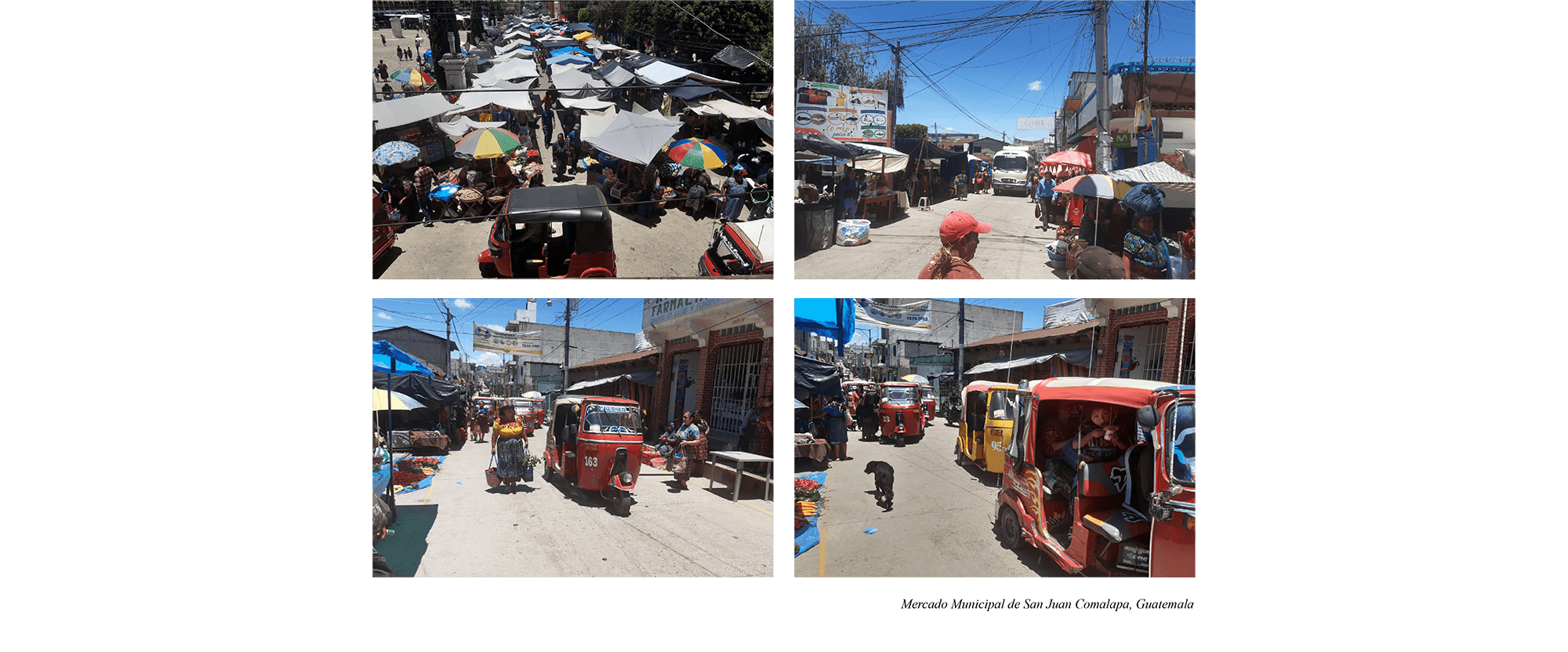 * * *
Sariah is 19 years old. She is a rather quiet and somewhat shy girl. She considers herself to be a dreamer. She likes to watch TV programmes to learn about handicrafts and food. She is interested in them, she says, to learn about new ideas that she can implement with her family -- her five siblings, her mother and grandmother. She graduated from the diversified level at the Bachillerato de Ciencias y Letras, with a degree in Productivity and Entrepreneurship. "I learned what I needed to start my own business".
San Juan Comalapa is one of the municipalities in Guatemala with the highest number of young people with secondary education. There is an enthusiasm among the new generations to generate development in the town in order to have better opportunities and greater access to a better quality of life.
"I would ask the municipality to help those most in need because it is important to help our society".
* * *
Sariah was born and raised in San Juan Comalapa. She likes to smell the countryside when she goes to nature. She likes the forests and the outskirts. Her activities are mainly focused on her business and household. For these types of trips, the tuc tuc is the means of transport she uses the most.

Tuc tucs are tricycles that run on fuel. The driver sits in the front and it can carry up to four people. They are usually roofed and have a space for storing bags and luggage. These characteristics make them ideal vehicles for short trips. That is why they are commonly seen in small towns and cities throughout Latin America. In other places they are called mototaxis, cyclotaxis, tricycles, among others.
In the case of the Guatemalan municipality, they are distinguished by their bright red colour. It is the second most used means of transport --with 14% of the modal split--, the first being walking. They are mainly used by women - 25% of women use them compared to 6% of men - as they are the ones who carry out more than one activity that requires several trips, sometimes to carry bags and objects that are too heavy to be carried on foot.
However, many of the tuc tucs in San Juan Comalapa have exceeded their useful life, which affects the quality of their service.
"What I like the least is the pollution from the transport we use, the noise they produce when we drive them."
* * *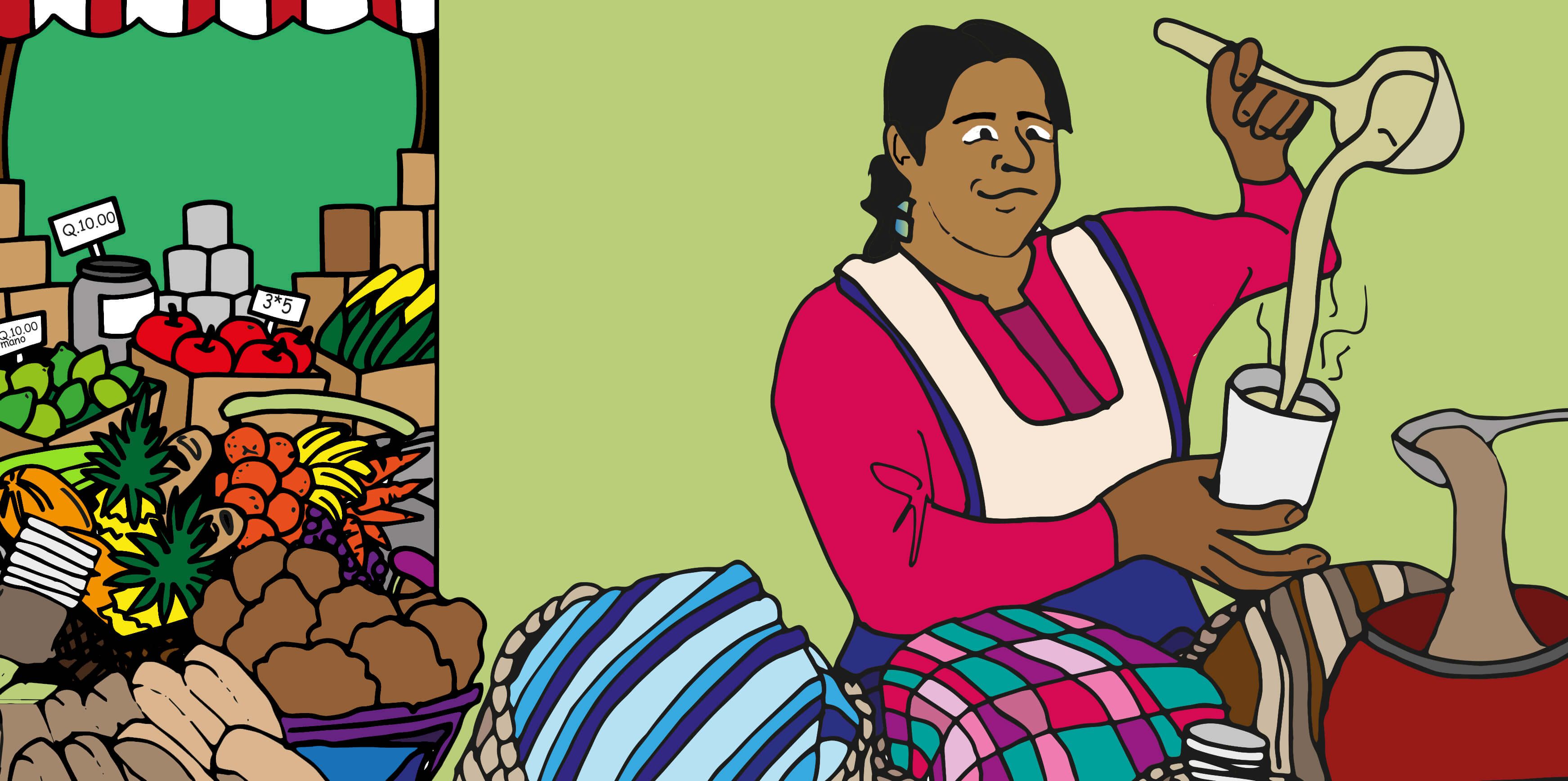 Since 2019, Sariah has been involved in civic activities in the project "Electric tricycles for social transport, freight transport and replacement of units". This is part of EUROCLIMA+ and aims to replace the petrol-powered tuc tuc with electric units and provide a transport service to people in vulnerable situations.
Sariah says that she uses the tuc tucs when she has to get to her destination quickly, as it doesn't take him more than five minutes. "It depends a lot on how long it takes to stop, and you also have to see how they go, if they are full or not, otherwise you have to wait to get on one", she explains. She pays around Q.3.00 (0.31358 EUROS) each way, depending on where she is going.
According to her experience, there are some aspects to improve: reducing their speed, as it is dangerous for elderly people, making the units more comfortable and cleaner, and improving the quality of the service provided by the drivers.
"If the drivers were trained we would be safer and we would ask for them to be formal people, not minors, who are not pursuing careers".
The future of renewing the units gives more hope to Sariah and many inhabitants of San Juan Comalapa: "If it were an electric Tuc Tuc, it would be more reliable for travelling to our destination. I think I could go to more places, go safely and take my whole family". By integrating the idea of social transport, the municipality will serve people with disabilities and the elderly, as well as benefiting the environment.

To learn more about the project "Electric tricycles for social transport, freight transport and replacement of units in the municipality of San Juan Comalapa, Guatemala", click on the following link.
About EUROCLIMA+
EUROCLIMA+ is a programme funded by the European Union to promote environmentally sustainable and climate-resilient development in 18 Latin American countries, in particular for the benefit of the most vulnerable populations. The Programme is implemented under the synergistic work of seven agencies: the Spanish Agency for International Development Cooperation (AECID), the French Development Agency (AFD), the Economic Commission for Latin America and the Caribbean (ECLAC), Expertise France (EF), the International and Ibero-America Foundation for Administration and Public Policy (FIIAPP), the German Society for Internationale Cooperation (GIZ), and UN Environment.
For more information:
This email address is being protected from spambots. You need JavaScript enabled to view it.euroclimaplus.org
www.euroclimaplus.org