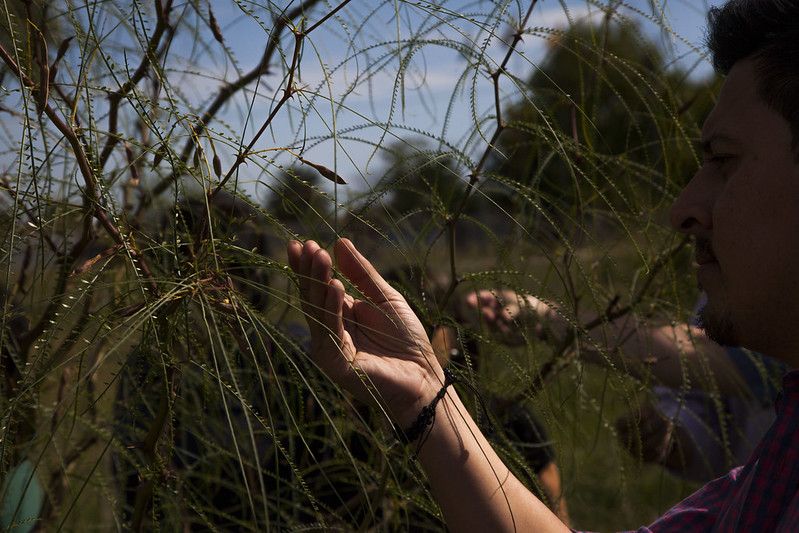 Support to the strengthening of the ACE Agenda in the Latin American Multi-Country Region
This action aims to promote actions aimed at the development of Public Policies on issues related to the 6 elements of Action for Climate Empowerment (ACE) and to promote processes that strengthen ACE in the Latin American region.
The advancement of the regional agenda on ACE involves promoting support to National ACE Strategies; the design and creation of conceptual and innovative theoretical frameworks through studies and diagnostics; communication and awareness-raising actions; piloting of actions in ACE, M&E, and support to strategic processes at multi-country level that increase climate ambition in the region.
The action will enable the strengthening of the regional ACE agenda in an interdisciplinary way through the Ministries of Environment, Education, Culture, Participation and Energy, and raising awareness in the region, expanding the commitment to Action for Climate Empowerment under the United Nations Framework Convention on Climate Change, to denote the work done under Article 6 of the Convention (1992) and Article 12 of the Paris Agreement.
Expected Results
Climate Competency
Study document defining, on the basis of public policy, a citizen climate competency for the set of national climate empowerment strategies, with a defined proposal for an impact measurement system on technical and social capacities in climate change mitigation.
Climate Competency
Development of the Study of the Art of ACE in the Latin American region and the Strategic Guide for mainstreaming ACE in public policies on Climate Change.
Download here (spanish version)
Community of Practice for Learning in ACE
Space for training and networking in Latin America on Action for Empowerment that promotes collaborative learning and exchange between peers and counterparts through thematic sessions and group work.
More info.
Communication and Visibility
Disseminating knowledge and learning about ACE on multi-stakeholder and multi-level platforms in the framework of the Doha agenda and agreement 12 of the Paris Agreement.
News
EUROCLIMA+ analyses Glasgow's new work programme for ACE
The Euroclima+ programme, with FIIAPP as implementing agency, is launching a series of open webinars dedicated to ACE and cross-cutting issues in the run-up to COP27.
21 April 2022

Read
Action for Climate Empowerment in Long-Term Climate Strategies
The Community of Practical Learning for ACE and the LTCS Exchange Space come together in a joint session to discuss the relevance of incorporating Climate Empowerment Action into Long Term Climate Strategies.
Madrid, 14 December 2021

Read
One year of the Community for Practical Learning on Action for Climate Empowerment
The CPL for ACE has been consolidated as a space for dialogue and experience exchanges between 15 countries in the Latin American region.
22 December 2021

Read
New Thematic Study: Action for Climate Empowerment and its transformative potential in Latin America.
EUROCLIMA+ raises the state of the art of Action for Climate Empowerment in the plans and policies of eight countries in the Region.
Madrid, March 24th, 2020

Read